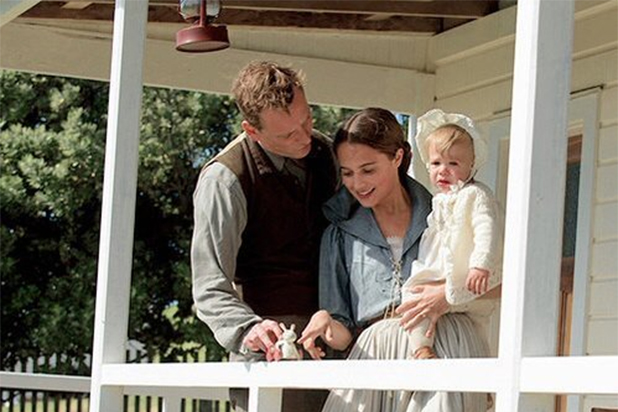 The Light Between Oceans

is a 2016 superbly romantic period drama film written and directed by Derek Cianfrance and based on the 2012 novel of the same name by M. L. Stedman.
After four traumatic years on the Western Front, Tom Sherbourne returns to Australia and takes a job as lighthouse keeper on Janus Rock. To this remote island, Tom brings a young, courageous, and loving wife, Isabel. Years later, after two miscarriages and one stillbirth, the brokenhearted Isabel hears a baby's cries on the wind. A boat has washed up carrying a dead man and a living baby. Isabel convinces Tom to keep this "gift from God," and we are swept into their moving story.
The film stars Michael Fassbender, Alicia Vikander and Rachel Weisz.
Yesterday the film had its world premiere at the Venice Film Festival, where it will compete for the Golden Lion.
Here you can read The Guardian film review.
If you are interested, you can read the novel online here.