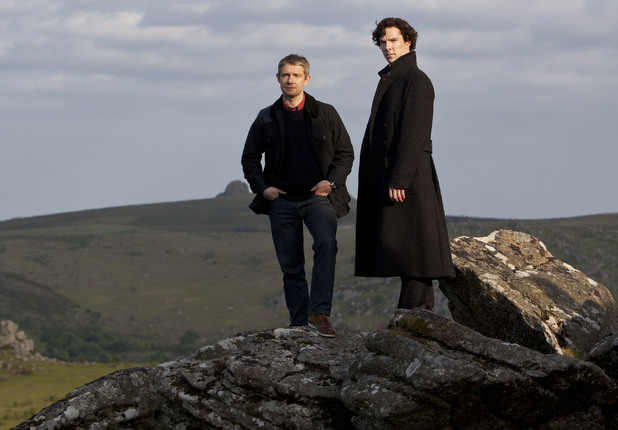 I guess it's better late than never, but I have only recently discovered Sherlock and I must confess I simply love it! This much-admired

British television

crime drama presents a contemporary adaptation of Sir Arthur Conan Doyle's

Sherlock Holmes detective stories. Created by Steven Moffat

and

Mark Gatiss

, it stars

Benedict Cumberbatch

as Sherlock Holmes and

Martin Freeman

as

Doctor John Watson

.
So far nine episodes have been produced, the first three of which were broadcast in 2010. The second series was broadcast in 2012, and a third series was broadcast in early 2014. The third series has become the UK's most watched drama series since 2001.
Click here to find out more about Sherlock.