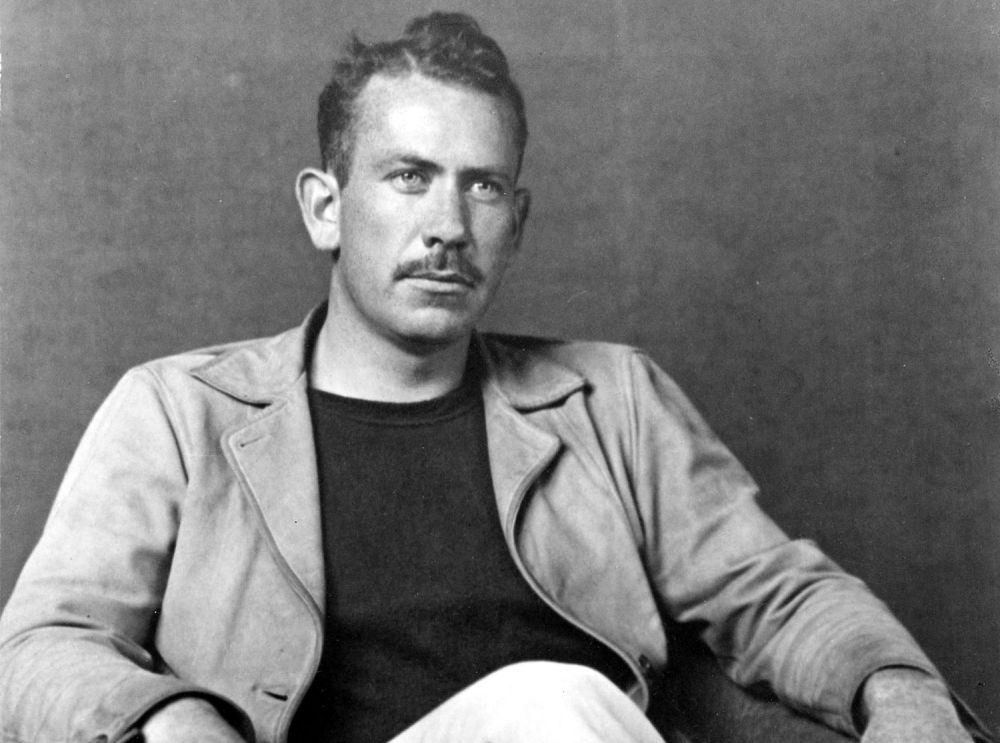 John Steinbeck, American author and winner of the Nobel Prize in 1962, was a leading writer of novels about the working class and was a major spokesman for the victims of the Great Depression in the 1930s, during which time millions of people lost their jobs.
He was born
in Salinas, California, on 27 February 1902.
He was the type of author who liked to know his material firsthand. He didn't want to narrate a story which had no basis in fact. Thus, many of his works take place in California, where he lived, and they deal with subjects which he thoroughly understood. Within his novels are characters who seem to breathe the very reality of life itself. Read here.